Katherine Ray
Meet our coaches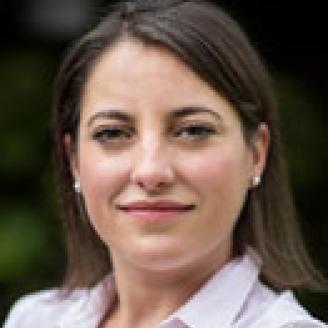 With a strong background in mentoring, Katherine works with The OCM's client organisations to design and implement fit for purpose and impactful mentoring programmes to address their business and people challenges as well as providing coach-mentoring for individual leaders and managers.She is a coach-mentor and really enjoying coaching and seeing the positive impact it has on individuals and organisations as well as learning and developing her practice.
Responsibilities
In a career of 15 years she has held Senior HR, Talent Management and L&D positions working with all levels in dynamic and fast paced FMCG and Media organisations  Katherine was previously responsible for designing and creating the award winning Global Mentoring Programme which has been featured in a number of publications and which is where her passionate interest in all things mentoring began.
Katherine is an experienced, accredited executive coach-mentor. She has coached managers and leaders in a variety of organisations and sectors helping them in the following areas:
Dealing with change and transitions (personally and professionally)
Defining and developing an authentic style, characteristics and behaviours
Managing a team/team effectiveness and improving relationships with individuals and teams
Understanding and defining personal visions, values and goals
Developing self-awareness and creating impact through a strong personal brand
Achieving high performance and harnessing potential
Developing resilience
Improving problem solving, innovation and creativity
Her coach-mentoring style is co-active; holding the client completely capable of finding their own answers to the challenges they face; being supportive, encouraging, empowering yet challenging and pragmatic. She describes herself as a coach-mentor providing guidance and advice where necessary and appropriate.
When I'm not at work
Katherine likes to travel and visit new places, go to the gym or do yoga. She also love music and often goes to music concerts or sometimes you might find her playing the piano at home!