Our Approach
Our Approach
The power of situational coach-mentoring
Coaching and Mentoring are powerful means of enhancing performance and realising potential at an individual level. They can also enable strategy execution at an organisational level.  Our preferred approach when working with client organisations is to start with the strategic issues, understanding the results you seek and refining our approach to deliver this. Specifically for senior leader's coaching we would want to understand the leadership style approach, culture or impact that the organisation as a whole requires to underpin strategic transformation, as well as the context of the individual client.
Unlike many coaching and mentoring organisations, we advocate no single theoretical coaching model but support and encourage a wide range of methods. Our approach is essentially holistic and has been labelled as 'Situational Coach-Mentoring'; we apply our understanding of the overall business context when working on individual coaching assignments or developing an approach for clients.  Because of this we have been able to work effectively with clients from a wide selection of sectors, cultures and roles and with a wide range of issues.  Situational Coach-Mentoring ensures that coaches (and leaders using coaching approaches) draw both on their coaching skills and their experience or acumen, depending on the context.  For example, when discussing a commercial or strategic issue, a coach-mentor may be more direct and may share his/her expertise, knowledge and experience, if the time is right. Similarly, when exploring complex emotional and personal issues the coach-mentor will be adept at using great facilitative questions to surface real insight from the client.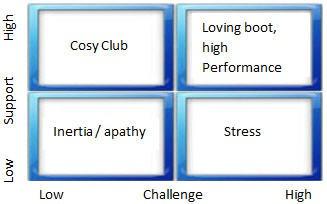 Our approach is appreciative, pragmatic and solution-focussed. Whether coaching or training we seek to align the unique strengths and characteristics of every leader to the delivery of organisational purpose. We will enable leaders to focus their development energy on the changes that will deliver real and immediate impacts for them, their teams and stakeholders. We will always seek to use and build on 'what works' – including established vocabulary, tools and development structures – as well as addressing the key barriers and gaps that hinder success.