Leaders in coach-mentoring
The OCM Group has shaped the evolution of the coaching profession over more than 20 years. For example, we were a founding member of the EMCC and were the first to provide professionally and academically accredited coaching, mentoring and supervision qualifications. Our holistic and practical approach creates consistently effective coaches, mentors and supervisors, whether accrediting specialist coach-mentors or developing coaching and mentoring skills as part of a leadership or managerial style.
We quickly recognised the impact that people have on the achievement of strategic business objectives and used our expertise in coaching and mentoring – both as a service we deliver and skills we develop - to provide integrated coaching services in support of our clients' corporate strategy. We are now one of the premier professional coaching and mentoring services firms, working in the UK, Europe and increasingly internationally both directly and with partner organisations.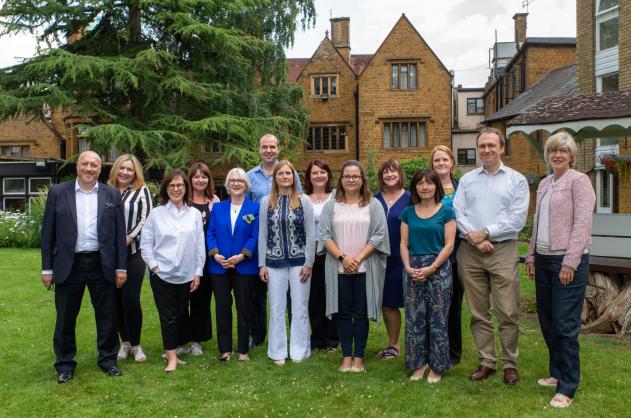 We work with client organisations in a broad range of sectors.  About 75% of our work is the private sector where we work extensively with FTSE 350 or equivalent sized organisations but also relish partnering with smaller, ambitious firms to help them achieve their strategic goals and growth plans.  Confidentiality is important to us and to many of clients so we don't name them on our site but we have a particular emphasis on Financial Services, FMCG, Retail, Technology, Utilities and Professional Services firms. In the public sector we have extensive experience of working with national and local government, the NHS and a host of charities. 
Meet our Executive Team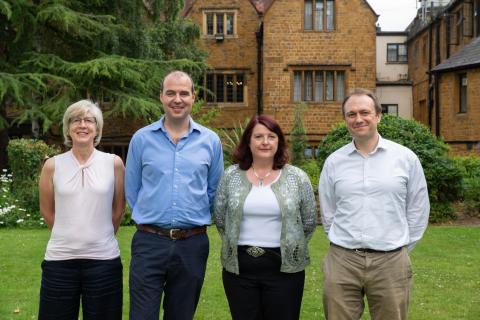 The Executive Team who run the company on a day-to-day basis from left to right consists of:
The Office Team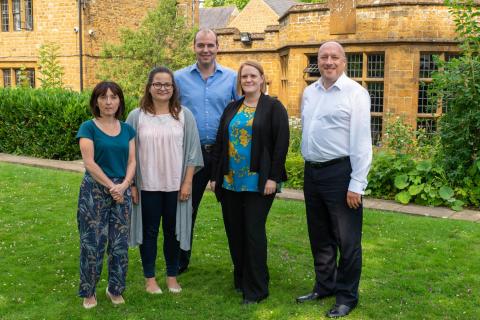 Our main offices are in Deddington, Oxfordshire. Whilst not everyone is based there permanently, they provide a number of roles to support the effective running of the business including from left to right:
Carol Jackson, Finance Director
Deborah Raffell, Client Support Administrator
Rachel Wegerhoff, Training Co-ordinator