Coaching Models & Techniques
Facilitated webinar. Please see below for the follow up Action Learning Group dates and further information.
Overview of the content:
The purpose of models and techniques in coaching is to support the exploration and understanding of a client's issue, and to effectively and efficiently reach a desired outcome or result.
In this webinar we introduce two useful and accessible models, namely:
The ELECTRIC coaching framework (a model for everyday coaching conversations)
The SKILLED Helper framework – a model for formal coaching or mentoring sessions, combining the key elements of GROW and Appreciative Inquiry
These two models will sit well within any coach-mentor's toolkit, strengthening his/her agility and adaptability in response to the client's needs.
This is a practical webinar allowing opportunity to put the models into practice and receive peer feedback on that practice.
Learning Outcomes:
By the end of the session delegates will:
Be familiar with and understand two accessible and flexible models
Have increased confidence in practising the use of these models
Have gained a sense of how their own style and personality can shine through in the use of such models
Recommended Reading:
The Art of Coaching by Jenny Bird and Sarah Gornall
The follow up Action Learning Group (ALG) will run virtually as follows:
For those attending the facilitated webinar on Tuesday 21st June 2022 the ALG will be on Tuesday 5th July 2022 from 9.30am - 11.30am.
For those attending the facilitated webinar on Tuesday 13th December 2022 the ALG will be on Tuesday 4th January 2023 from 9.30am - 11.30am.
Please ensure that you put both the facilitated webinar and ALG date into your diary.  Full joining instructions and pre-work will be sent around a month beforehand.
---
About the presenter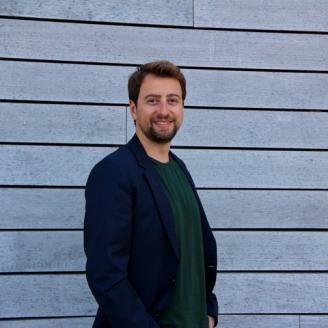 Alessandro, aka Alex, helps clients to develop their talent profile by creating an environment where they are inspired to grow and shape their skills in order to enhance their potential for transformational impact. For organisations this leads to a better workplace, to higher performing teams and ultimately to attractive bottom-line results. Alex combines his international and multi-cultural profile, with his language skills to engage with organisations at any level. His coaching approach challenges individuals & teams in a range of ways: to learn about new perspectives & capabilities, to develop stronger self-confidence and to achieve more ambitious goals.
---
How do I book and what price do i pay?
You can book online either by credit card or requesting an invoice.
To make coaching and mentoring more accessible for those with less resources, we charge different rates for corporate clients and those who are privately funded.
For us this means people who work for publicly listed or limited companies pay the corporate rate and self-funding individuals, anyone in the Public sector or anyone in the Third sector pay the privately funded rate.
Alumni of The OCM should select the Privately Funded rate.
Please respect our values and select the right price for you
We're here to help!
Contact us if you'd like to discuss one of our courses or workshops in more detail. Our team of expert advisers will discuss your needs to make sure you select the right approach for you.