Coaching Technical Professionals
Facilitated webinar 9.30am - 12.30pm. Please see below for the follow up Action Learning Group dates and further information.
Learn more about how to coach and engage with technical, knowledge-based professionals who, while a diverse group, often have challenges and developmental needs in common. Be introduced to proven tools and techniques, and develop the skills to work successfully with this large and highly-rewarding group.
Webinar objectives
By the end of the webinar delegates will be able to:
Recognise the particular cultural identity of knowledge-based professionals and the implications for coaches working with them
Use techniques that will develop rapport and sustain credibility
Engage technical professionals with their own development, and with the development of others
Identify common developmental needs in broader skills and EQ capacity and the implications for leadership development and team working.
Recommended Reading:
Coaching and Mentoring-Practical Techniques for Developing Learning and Performance (3rd Edition 2016) – Parsloe and Leedham
Emotional Intelligence & Working with Emotional Intelligence – Daniel Goleman
The follow up Action Learning Groups (ALG) will run virtually as follows:
For those attending the facilitated webinar on Tuesday 13th September 2022, the ALG will be on Tuesday 27th September 2022 from 9.30am - 11.30am.
Please ensure that you put both the facilitated webinar and ALG dates into your diary.  Full joining instructions and pre-work will be sent around a month beforehand.
---
About the presenter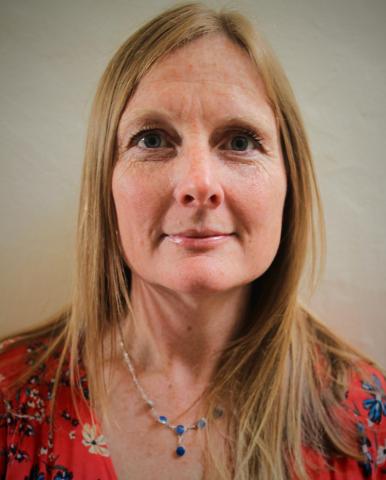 Jenny Whitfield has been working as a Consultant Coach-Mentor for The OCM since 2019 and holds an EIA at Senior Practitioner level. She has held a number of senior HR and Learning and Development roles across a variety of sectors. She has a particular interest in engaging with organisations at a systemic level to use coach-mentoring as a strategic tool and enabler of both personal and organisational change.
---
How do I book and what price do I pay?
You can book online either by credit card or requesting an invoice.
To make coaching and mentoring more accessible for those with less resources, we charge different rates for corporate clients and those who are privately funded.
For us this means people who work for publicly listed or limited companies pay the corporate rate and self-funding individuals, anyone in the Public sector or anyone in the Third sector pay the privately funded rate.
Alumni of The OCM should select the Privately Funded rate.
Please respect our values and select the right price for you
We're here to help!
Contact us if you'd like to discuss one of our courses or workshops in more detail. Our team of expert advisers will discuss your needs to make sure you select the right approach for you.