Facilitated webinar 9.30am - 12.30pm. Please see below for the follow up Action Learning Group dates and further information.
As coaches, we all develop habits – some of which serve us well, and others less so.  Looking at the topic through two different lenses, we will explore the habitual behaviour we have developed (consciously or otherwise) as coaches and the impact this has on our practice.  In parallel, we will look at the work we do with clients who often struggle with habitual behaviours that have become embedded and are holding them back from being the best version of themselves.
In this series webinar we will:
Explore how and why habits form.
Look at why some habits become 'addictions' and how to spot the warning signs.
Examine the role of Emotional Intelligence (EI) in understanding ourselves and others, drawing on the research that links levels of EI to regulating emotions and our tendency to form helpful and unhelpful habits or even 'addictions'.
Review the principles of neuroplasticity and the part this plays in change and creating new (helpful) habits.
Look at mastering our own habits and helping our clients with theirs, including some practical tools and tips.
Have an opportunity to participate in co-coaching in a safe environment to put webinar learning in to practice (Part 3: Optional Action Learning Group).
By the end of the webinar series delegates will be able to:
Demonstrate a deeper understanding of habit formation in themselves and their coaching clients
Show increased awareness of the power of positive habit formation
Recognise that new helpful habits can be created and ways that this might be achieved
Identify areas on the topic that will provide a foundation for further exploration and development
Recommended Reading:
The Power of Habit – why we do what we do and how to change.  Charles Duhigg
Irresistible – why you are addicted to technology and how to set yourself free.  Adam Alter
The follow up Action Learning Group (ALG) will run virtually as follows:
For those attending the facilitated webinar on Wednesday 3rd August 2022, the ALG will be on Wednesday 17th August 2022 from 9.30am - 11.30am.
Please ensure that you put both the facilitated webinar and ALG dates into your diary.  Full joining instructions and pre-work will be sent around a month beforehand.
---
About the presenter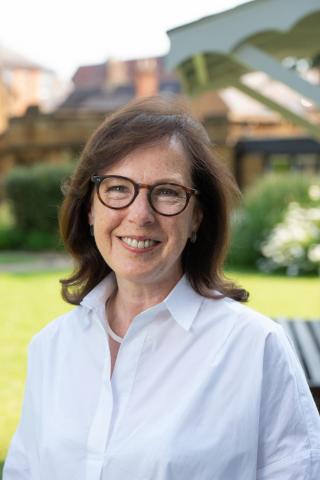 Anna McLean has been working as a Coach-Mentor Supervisor for The OCM since 2014.  She is a qualified business psychologist with a passion for helping individuals to maximise their potential and improve performance by combining a strong appreciation of the way business works with expertise in the use of leading edge psychological tools and techniques. 
---
How do I book and what price do I pay?
You can book online either by credit card or requesting an invoice.
To make coaching and mentoring more accessible for those with less resources, we charge different rates for corporate clients and those who are privately funded.
For us this means people who work for publicly listed or limited companies pay the corporate rate and self-funding individuals, anyone in the Public sector or anyone in the Third sector pay the privately funded rate.
Alumni of The OCM should select the Privately Funded rate.
Please respect our values and select the right price for you
We're here to help!
Contact us if you'd like to discuss one of our courses or workshops in more detail. Our team of expert advisers will discuss your needs to make sure you select the right approach for you.