Facilitated webinar 9.30am - 12.30pm. Please see below for the follow up Action Learning Group dates and further information.
Overview of Content:
This is a very practical webinar where there will be the opportunity to explore the questions outlined below by sharing your own personal experiences of change and challenge.  The facilitator will encourage you to think about your own practice and the extent to which you incorporate provocation and challenge into your work with clients. You'll also have the opportunity to work with a peer coach to explore these themes."
How difficult is it to change behaviours?
What influences you to change?
What does truly provocative coaching look like?
How do you create the conditions in which you can challenge your clients?
What's different about working with senior leaders – and why might you need a provocative approach with them?
How can you take a more provocative coaching approach to be a catalyst for change with your clients?
Learning Outcomes:
By the end of the webinar delegates will be able to:
Have identified a behaviour that they have changed over the last 12 months and have reflected on this experience
Describe their own approach to change and challenge
Apply techniques that will bring more provocation into their coaching practice
Recognise some new ways of tackling clients who are resistant to change
Recommended Reading:
Challenging Coaching – Blakey and Day
Executive Coaching with Backbone and Heart by Mary Beth O'Neill
The follow up Action Learning Groups (ALG) will run virtually as follows:
For those attending the facilitated webinar on Thursday 9th June 2022 the ALG will be on Thursday 23rd June 2022 from 9.30am - 11.30am.
For those attending the facilitated webinar on Wednesday 23rd November 2022, the ALG will be on Wednesday 7th December 2022 from 9.30am - 11.30am. 
Please ensure that you put both the facilitated webinar and ALG dates into your diary.  Full joining instructions and pre-work will be sent around a month beforehand.
---
About the presenter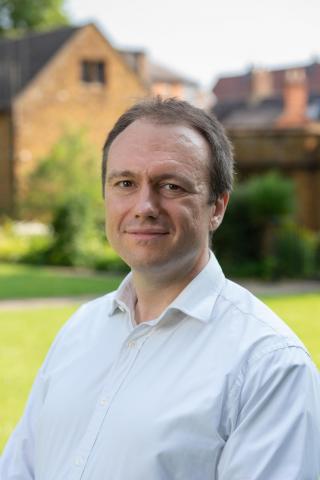 Graham Clark is The OCM's Director of Coaching & Consultancy practice which works with our clients to develop new and more powerful ways of connecting potential to purpose in themselves and their organisations.  Graham is a seasoned coach of individuals and teams, including work at FTSE 100 board level.  Graham is a Chartered Occupational Psychologist and an Associate Fellow of the British Psychological Society.   He has over 15 years' experience working in senior roles in management consultancies including 5 years as Head of Hay Group's coaching practice. He authored the chapter on "Implementing Coaching and Mentoring" in our recent book.
---
how do i book and what price do i pay?
You can book online either by credit card or requesting an invoice.
To make coaching and mentoring more accessible for those with less resources, we charge different rates for corporate clients and those who are privately funded.
For us this means people who work for publicly listed or limited companies pay the corporate rate and self-funding individuals, anyone in the Public sector or anyone in the Third sector pay the privately funded rate.
Alumni of The OCM should select the Privately Funded rate.
Please respect our values and select the right price for you
We're here to help!
Contact us if you'd like to discuss one of our courses or workshops in more detail. Our team of expert advisers will discuss your needs to make sure you select the right approach for you.