Facilitated webinar. Please see below for the follow up Action Learning Group dates and further information.
In this webinar series we will:
Debate the role of psychology in coaching
Provide an introduction to personality theories
Look at motivation and the part it plays in achieving change
Explore boundary management and safe practice
Review the Person-Centred Approach as a foundation for coaching
Examine positive psychology and the strengths-based perspective
Provide an overview of neuroscience and its role in change
Have an opportunity to participate in co-coaching in a safe environment to put your learning into practice (Part 3: Optional Action Learning Group)
By the end of this webinar series delegates will be able to:
Recognise the relevance of psychology to their own development as a coach
Explore the theory and application of key psychological approaches in their own practice
Identify areas on the topic of psychology that will provide a foundation for further exploration and development
Recommended Reading:
Bluckert, P. (2006) Psychological Dimensions of Executive Coaching. Maidenhead: Open University Press
Cox, E., Bachkorova, T., and Clutterbuck, D. (2018) The Complete Handbook of Coaching (Third Edition). London: Sage
The follow up Action Learning Groups (ALG) will run virtually as follows:
The ALG will be on Wednesday 7th September 2022 from 9.30am - 11.30am for those attending the facilitated webinar on Wednesday 24th August 2022
The ALG will be on Wednesday 14th December 2022 from 9.30am - 11.30am for those attending the facilitated webinar on Wednesday 30th November 2022
Please ensure that you put both the facilitated webinar and ALG dates into your diary.  Full joining instructions including pre-work will be sent around a month beforehand.
---
About the presenter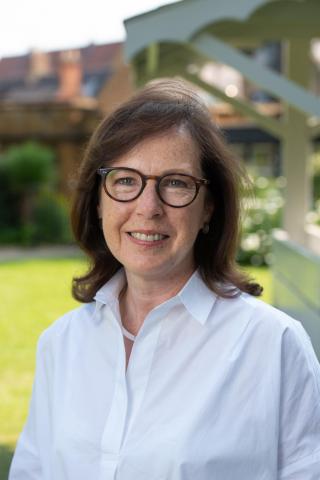 Anna McLean has been working as a Coach-Mentor Supervisor for The OCM since 2014.  She is a qualified business psychologist with a passion for helping individuals to maximise their potential and improve performance by combining a strong appreciation of the way business works with expertise in the use of leading edge psychological tools and techniques.  
---
how do i book and what price do i pay?
You can book online either by credit card or requesting an invoice.
To make coaching and mentoring more accessible for those with less resources, we charge different rates for corporate clients and those who are privately funded.
For us this means people who work for publicly listed or limited companies pay the corporate rate and self-funding individuals, anyone in the Public sector or anyone in the Third sector pay the privately funded rate.
Alumni of The OCM should select the Privately Funded rate.
Please respect our values and select the right price for you
We're here to help!
Contact us if you'd like to discuss one of our courses or workshops in more detail. Our team of expert advisers will discuss your needs to make sure you select the right approach for you.