Our Businesses
Our Businesses
Leaders in Coach-Mentoring
Our teams work in unison to provide you with an unrivalled range of coaching and mentoring products and services to meet your unique needs and requirements.
---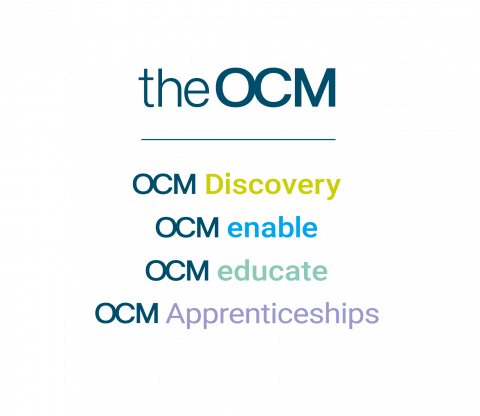 OCM DISCOVERY Consultancy Solutions is the consultative arm of the group that works with senior leaders to support change and maximise potential to make your teams and individuals stronger, more capable and more resilient. We recognise the impact that people have on the achievement of strategic business objectives and use our expertise to support your corporate strategy. We help clarify the changes required, quantify the impact that will create and build creatively pragmatic solutions that meet unique needs and contexts. Our expert consultants will partner with you to develop your people as well as design bespoke leadership development programmes to build the behaviours and support the cultural shifts you are seeking to make. 
OCM ENABLE helps catalyse organisational potential and performance, partnering with you to deliver creatively pragmatic coaching and mentoring solutions. Our experts will work with you to build and sustain authentic and effective leadership and powerfully collaborative teams through the delivery of great coach-mentoring.
OCM EDUCATE works with individuals to develop their coaching and mentoring expertise. As trusted experts, we're passionate about best practice in coach-mentoring and provide market leading flexible accredited qualifications and support for those developing as coaches, mentors and supervisors. We use the latest technology to deliver engaging remote and digital learning experiences.
OCM APPRENTICESHIPS is a dedicated main provider of apprenticeships, specifically the Level 5 Coaching Professional. Our team engage with our clients to help maximise the use of their apprenticeship levy by developing coaching and mentoring capability to support their strategic objectives.