The Strength to Go On
The Strength to Go On
An Article by Helen Franklin
Helen Franklin, Associate Coach-Mentor at The OCM, shares her top tips on building resilience in yourself and others, to help overcome setbacks.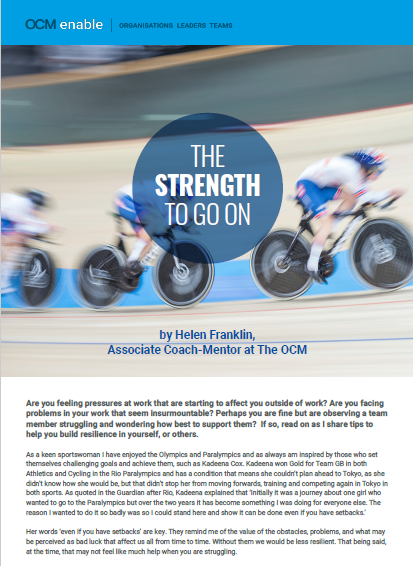 Download (and share) this article using the pdf btton below.
Check out more of our insights on Resilience and other topics on our Insights page.
Find out more about how we can support you and your organisation here.